The Truth About How To
Elevate Your Team's Performance
Because it's time you get back to working ON your business instead of IN it.
How important are happy employees to success anyway?
More than you might imagine. David Sirota, co-author of The Enthusiastic Employee, found that businesses with high morale outperformed industry counterparts by 20%.
Back in the 1990s, team-building exercises were all the rage—book clubs, seminars, cooking classes, three-legged races on field days.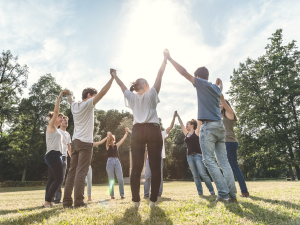 They were fun, light-hearted attempts at easing inner-office tensions and encouraging collaboration. While some companies were known to get a wild with activities and budgets, the goal was always the same: improve company culture and motivation.
But as we head into 2018, something is changing. Team building is taking on a much different dynamic.
Take RG, for example—a small business owner in the service industry. Aiming to promote culture and collaboration, he set out to find a team-building event, debating between the age-old favorite rope-training course and a paintball battle.
But while paintball would undoubtedly have been a team-wide favorite, it wasn't really what RG was looking for.
After all, what do you actually learn from paintball? (Trust me, as a business that has taken his team to a paintball course to celebrate a big victory, you only learn that paintballs freakin' hurt! – Craig)
As RG thought more about making an investment in his business, he realized he wanted more than just team building "fun" and culture.
He wanted his team members to build their skill, too, and to show them how to advance in the business, how to add more value, and ultimately how they could earn a raise.
According to research from the company Culture Amp, the key driver of engagement, retention and productivity is learning and development (L&D).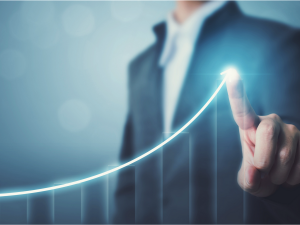 "Ultimately no company can grow or change at a rate faster than its people," said Didier Elzinga, CEO of Culture Amp. "This is the guiding principle for any successful approach to L&D. It is not about training for the sake of training. It is about growing people to ensure that you can compete and win."
This new approach to team building – that combines culture and individual skill development – represents a massive shift in corporate America.
For a company to succeed, you need to do a lot more than just send the C-level executives off to an industry event in Vegas.
In today's modern age, effective team trainings are merging corporate culture, efficiency training, time management, and skill development into days devoted to creating High Performance Teams. These new events turns A-Players into Superstars and foster not just culture, but also creativity, analytical thinking, and effective communication.
All of this is good news, save for one glaring detail: Not all team development is created equal.
Though the dynamism of team training has rippled out to countless industries, the execution of effective team training has been spotty.
This kind of "corporate education" demands customization and accountability. After all, your business grows organically—as does your team—so it stands to reason that your team building should, too.
Plus, where most events fail is that while everyone leaves motivated, this motivation wanes within days because there is no follow-up.
That's why RG ultimately chose to attend our High Performance Team Training event with his happy employees.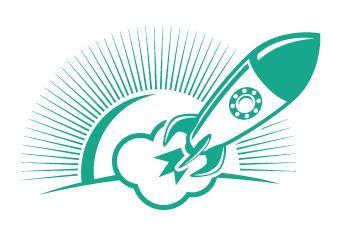 We helped each team member build a custom skill development plan, showed each member how to get more done at home and at work, and offered 90-days of accountability so that each team member would stick with the plan... becoming a more valuable – and happier – partner on his team.
As RG can attest when he finally found the perfect team-building event, his group left with improved skills, and felt more engaged in the business.
Follow-up surveys showed that this enhanced engagement produced proactive, out-of-the-box thinking and high-achievers that showed more leadership on a daily basis.
Now is the perfect time to address team-building, corporate culture, and individual skill development.
We welcome lifelong learners like you and your team, and look forward to delivering a High Performance Team Building Workshop at your office. The one-day in-person event and 90-days of accountability give your team the enhanced engagement and skill development you need to leapfrog the competition and accelerate your business growth.
We offer solutions for teams from 5 to 50. Click the link below to see if you and your team are a fit for a High Performance Team Training Event.
The critical results that you and your team get at the
High Performance Team Building Workshop:
Simple Step by Step Process
Your High Performance Team Training Coach will direct each team member through completing a ruthless self-assessment, assist all managers and team leads through a success indicator exercise, and work with you to capture a GREAT vision video all before the day of the event. This information is analyzed, converted into tools, and returned to your staff at critical points in their journey.
No Additional Travel Expenses
Your High Performance Team Training Coach arrives on site and dives into team building, skill development planning, and deep introspection with your entire team. Team members walk away with a tremendous sense of clarity in their work and personal lives, a key factor in improving their productivity.
Done-for-You Accountability
Each team member is given 3 accountability check-ins at 30, 60, and 90 days. Status reports are individually responded to by a Perfect Life Coach and your team leads are only notified of missing updates. Therefore, you, your team leads, and managers are saved from having to perform accountability check-ups post-event. This leaves you free to focus on the big projects that move the needle in your business.
If you want to build a ship, don't drum up people together to collect wood and don't assign them tasks and work, but rather teach them to long for the endless immensity of the sea.

- Antoine de Saint Exupery - French aviator and writer
Training Pre-Work

Your High Performance Team Training Coach will guide your entire team to complete a critical self-assessment of their skills and abilities.

Your coach will also work with team leads and managers as necessary to detail the competencies required of specific roles.

Finally, your coach will guide you in creating your perfect vision video—one that will help every member of your team understand how to clearly articulate what your company believes in a single statement.

Full Day of Training

Our High Performance Team Training Coach(es) arrive onsite with all the materials necessary to walk your entire team through identifying priorities and strengths, developing 90-day planning blueprints, and building/acquiring tools to implement the proven Perfect Day Formula structure into their lives to guarantee success.

90-Day Built-In Accountability

Your High Performance Team Training Coach(es) will conduct 30, 60, and 90-day accountability updates with each participant. Individuals receive individual responses from coaches to ensure they have the necessary to succeed in their 90-day plan.

In addition, we equip all participants with a 90-day daily planner with built-in weekly feedback loops to keep them on track between check-ins.
Want to Learn More About How High Performance Team Training Can Help You?
If you're curious about how you can bring a team training to your team, attend a training event near you, or have a question about the process…

We're happy to help!
Simply complete the information below and a High Performance Team Training Coach will be in touch to arrange a free no obligation discovery call.
We value your privacy and would never spam you
See What Our Amazing Clients Are Saying
" The Perfect Team Workshop is a great opportunity for small to mid-sized teams to clear away the daily clutter, establish a common purpose, and finally understand what makes everyone tick.

My favorite part of the workshop was hearing about the goals and action plans my team mates put together, since it gave me priceless info on how to motivate them to do their best work. I have also been beyond impressed with how the workshop leader, Bianca, has followed up personally with everyone on our team.

I think that follow-through is the true secret weapon of the Perfect Team system, since it keeps the whole team accountable and allows everyone to get personalized feedback on challenges or questions they couldn't have predicted at the start of the journey. Schedule your workshop soon so you can give your team greater focus and teamwork than ever before! "

Sean Mabry Editorial Manager, Team Lead, and Workshop Participant
" It's been almost 2 months since the training and every one of our team members continue to bring their A-game. Communication amongst department has massively improved. The team has set aside deep work time from 10 AM to 12 noon every day, which has given us a huge boost in productivity. Most of all we have even greater clarity of vision towards our future goals, and that keeps everyone motivated to achieve the outcome. Thanks again for the training. Love how our team continues to evolve!"

Bedros Keuilian Creator of Fit Body Boot Camp Franchise, Team Workshop Owner
" I really had no structure in my daily life. I had it somewhat in my work life, but my daily life outside of work was a mess, and I'll admit it, I really thought my "structure" was fine. The Perfect Day workshop put structure in my day and taught me that yes you can have "me time" for a couple hours, but to truly get more out of life and your career you need to put outside effort too."

Jamie Murray

Event Coordinator/Administrative Assistant, Team Workshop Participant