Dear High Performer,
What's stopping you from getting to the next level?
From becoming unstoppable at work and at home?
From breaking through the barriers and building your empire?
From succeeding in your relentless pursuit of excellence?
The answer is clarity.
Without it, you'll feel like you are spinning your wheels.
You know you're on the verge of success but you remain "on the bubble" — on the outside looking in. It's frustrating. I know. I've been there, too.
BUT...
When you finally have clarity, you'll finally have 100% focus and the ability to take massive, determined action in the perfect direction towards your goals.
Better yet, your biggest goals will soon be achieved.
And you know that if you just had greater clarity it would crack the success code and increase your income faster.
You could reach higher 6-figures, and even take your business to 7-figures and beyond.
Then you could finally move into the home of your dreams. You could travel the world, never worry about money, and have more time for your health and family.
You're so close to cracking the code but you feel like you're running out of time... like you're spinning your wheels... like you're knocking at the door of success, but no one will answer.
It's because you're missing the key ingredient to becoming relentless and finally cracking the code.
As long as this ingredient is missing, you'll never become the superstar of your business and the superhero of your life.
So how do you find the missing link?
You Have The Questions, But
You're Missing The Answers
How long are you willing to wait around for success to come knocking at your door?
You've read all the books, listened to podcasts, watched the best YouTube videos... but you know something is missing.
It's frustrating because you work harder than ever. Grinding, hustling, putting in long days and countless hours.
The truth is, without this missing piece, you'll stay stuck forever. With it, you can crack the 7-figure code to having a breakthrough year and becoming unstoppable.
Which is what I'm going to reveal to you on this page.
First, I have a serious question for you to answer:
Do you ever find yourself wondering...
What's the best way to schedule my day so I have massive breakthroughs instead of feeling "busy" all week long?
How can I stop working so much and have more time to do what I want? Like travel the world or have time with my kids and partner instead of working all the time
What do I do next? I've made more money than I could have ever imagined, but I'm not happy or satisfied.
How do I pick and choose what's important and what's not? I have so many incredible opportunities competing for my time, but I can't do them all.
How can I stop being so stressed out and overwhelmed? I just want to be able to enjoy life and get some time to myself.
If you said "yes" to any of the statements above, you're in the right place.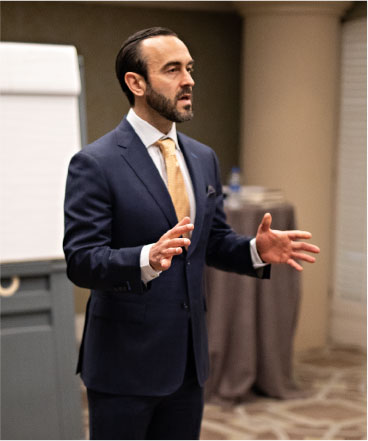 I'm Craig Ballantyne. Best selling author, man known as the "Millionaire Maker," and coach to high-performing entrepreneurs who've generated over $250 million in online sales and over a BILLION dollars in retail sales every year for the past decade.
I work with entrepreneurs who struggle with the problems I mentioned above. The good news is, I've helped them break through these common barriers and improve in every area of their life.
Whether you realize it or not, the business world is conspiring to hold you back. But I'm here to help you break that cycle and become unstoppable, relentless, and unbreakable so you can double your business in the next 12 months or less.
Become The Superstar Of Your Business
And The Super Hero Of Your Life
Whether you want to find love, quit smoking, find your dream home, lose weight, write a book, or get rich, I can help you get you there.
You have questions, but you need answers… my proven strategies help people achieve extraordinary results in all different areas of life.
For example, take my friend and client Bedros Keuilian.
Bedros is the founder of America's fastest-growing fitness franchise, Fit Body Boot Camp. He once worked so much that he only slept 4 hours per night and had anxiety attacks.
Now, he finishes off his to-do list before noon and can be home to his family by 4 pm.
Or Joe Polish, founder of the Genius Network. My techniques helped Joe focus on what's essential for him, doubling his coaching business and 10Xing his impact on the world, all while making more personal time so that he could find the love of his life.
Shanda Sumpter is another one of my clients. She helps thousands of women build 6-figure businesses.
When we started working together she was heartbroken because she didn't have time to spend with her 4-year old son. After one coaching session with me, we cracked Shanda's code.
She now works less and has an even bigger impact in her coaching business.
These stories aren't flukes!
All I did was give these entrepreneurs the tactical blueprint they needed to crack the code to success—the same blueprint I want to walk you through.
Achieve Your 10X Goals And Dreams
With Time To Travel The World
"Next year is going to be different!"
How often do you hear yourself saying something along those lines?
Are you always looking for the slight edge that will make you more productive, boost your income, and still get you home from work on time?
Do you feel like you're too busy and too stressed to have any free time with your family, or do what you want in life?
You're not alone.
You know you need to make some big changes in life to reach your 10X goals and dreams, but you're not sure where to start, what to do, or where to put your focus.
What if you had the tools in your tool belt to accomplish everything you've dreamed of?

… The level to keep you on a straight path to 7-figure success.

… The glue to patch up the holes in your business and build an empire.

… The hammer to break through barriers holding you back from becoming unstoppable.

… The screwdriver to tighten your relationships and become the Oprah of your business and personal life.
Most importantly, a proven blueprint to FINALLY crack the code to a breakthrough year.
After 17 years of coaching, I want to show you how you CAN crack the 7-figure code to an unstoppable year.
The
Most Anticipated

Event Of The Year

We can both agree that most seminars are like drinking water from a fire hose.

Presenters try to shove everything they know down your throat until you choke. They hope you rate the value of the seminar based on the sheer volume of information provided.

That's not the way success works.

In fact, this will give you more anxiety, stress, and overwhelmingness than before. This way of doing things is holding entrepreneurs back from getting to where they want to be.

Luckily, I figured this out a long time ago.

That's why The Perfect Life Retreat is different.

We will find what your gaps are and create a TACTICAL blueprint to take relentless action to reach your 10X goals.

Why take a slow scenic cruise to your final destination when you can take an airplane from point A to point B right now?

I want you to get there FASTER. Which is what I'm going to show you how to do at The Perfect Life Retreat.

This will be a BLOCKBUSTER sell-out event for anyone who wants to double or triple their business impact in the next 12 months.

You'll know exactly what to do next—what steps to take, what steps not to take, and how to implement your plan so you can reap the rewards.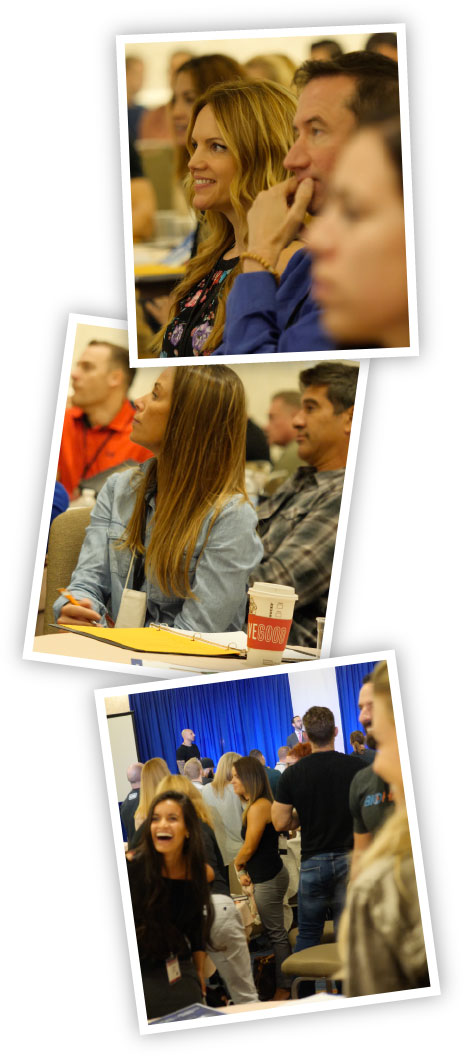 Craig, your message is inspiring. Thanks to you and Bedros I woke up this morning feeling that I need to stop making excuses. I follow my passion, and I'm proud of that, but I'm now more aware of how SLOW I move, and how much more decisive and disciplined I need to be. I am so impressed with you. Your attention to detail. Your message. Your heart. our program. Can't thank you enough for involving me and encouraging me to get outside my comfort zone. Your gift is appreciated!!!"

Matthew Del Negro


Craig, I'm still on a "high" from the Retreat. This event was incredible. Seeing you – an admitted introvert – glow and radiate so much energy and positivity challenged me. One of my A-ha moments was just seeing you do your thing and proving what can be done. So thank you!"

Mike Whitfield


I was so happy to see you at your absolute best. You're truly living your purpose and it's energizing for you. THANK YOU so much for your kind words and confidence. You are simply the best."

Shawna Kaminski


I left the Retreat with more confidence and clarity. Before the Retreat things seemed impossible. Meeting so many high performers showed me success IS possible. I see a clear path to success in my business whereas before the retreat I was stuck in old ways of client attraction. Now I have the confidence and a new skill set."

Blake Linklater
Crack the Success Code When
You Have These Secrets

Learn how to use the "Oprah Strategy" to grow a highly engaged following so you can generate sales and make a bigger impact.

Leverage proven tactics to become a leader in your market, attract wealth, create success faster, and build an EMPIRE.

Follow the straight line to success. You'll uncover the proven process that virtually guarantees you don't do things to move you further from where you want to be.

Build relentless momentum and smash through obstacles that have always tripped you up in the past.

Triple your productivity, so you aren't working late into the night but are still getting everything done.

Learn the secret to financial freedom. Do what you want, where you want, when you want, how you want.

Remove distractions and unnecessary stressors from your life. Once you get this right you'll feel like the weight of the world is lifted off your shoulders.

Structure your day for more traction, more money, and more time while maintaining your social life!

Identify the biggest obstacles blocking you from getting the success you want in life (and how to destroy these obstacles for good)

Understand exactly what you need to do next, no matter what level of business you're in—even if you're STARTING at home without a team or budget.

Employ tactical strategies which have helped my clients generate over $250 million in online sales and over a BILLION dollars in retail sales every year.
Learn From World Class Entrepreneurs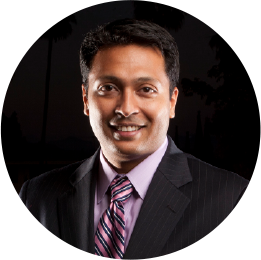 Sharran Srivatsaa
An eminently successful serial entrepreneur, sought-after speaker, and widely respected real estate mogul, Sharran has been a featured expert in The Wall Street Journal, Forbes, The Huffington Post, and SUCCESS magazine for his thought leadership, investment advice, and business acumen.
Sharran's background is one of quintessential entrepreneurial success. A veteran of Goldman Sachs and Credit Suisse, he was instrumental in the development of international resort properties, including several in The Ritz-Carlton family, and has parlayed his extensive financial knowledge into consulting work with technology companies like Lightera and Obopay.
In his most recent success chapter, Sharran led commercial real estate company Teles Properties to 10-fold growth over five years, earning the company a prime spot on Inc.'s Top 500 Fastest Growing Companies list four years in a row.
Currently, Sharran is an active member of Joe Polish's Genius Network, a high-level marketing mastermind group, and serves as a board member of several up-and-coming finance and technology companies.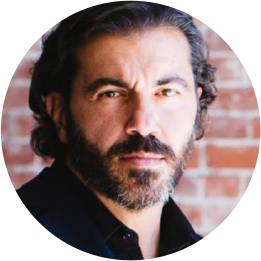 Bedros Keuilian
Bedros Keuilian boasts a true rags-to-riches story. A self-made entrepreneur, Bedros escaped communism, came to the U.S., and ate out of dumpsters before going on to build multi-million-dollar-generating global brands and businesses. In fact, he has been called the "hidden genius" behind many of the most successful brands, businesses, authors, and experts across multiple industries.
Bedros is the founder and CEO of Fit Body Boot Camp International, one of the fastest-growing fitness franchise brands worldwide. He is also the creator of the 100k Platinum Group—an elite-level coaching program that serves high-performance entrepreneurs, thought leaders, consultants, and authors.
Bedros has been featured in many major media outlets, such as The Wall Street Journal, ABC, Fox, NBC, CBS, The New York Times, and Entrepreneur magazine. He also boasts a weekly podcast, Empire Podcast Show, where he shares his empire-building insights with co-host Craig Ballantyne.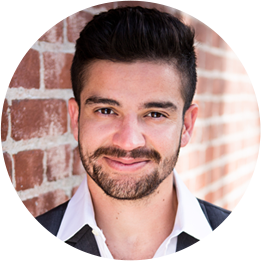 Zander Fryer
Zander Fryer, best-selling author, internationally-renowned speaker, and world traveler, is more than just a corporate dropout. After quitting his successful corporate career at age 27, Zander launched his company Sh*t You Don't Learn in College to inspire and empower entrepreneurs to build successful businesses while adding value to the world.
He built his coaching company to 6-figures in 3 months and 7-figures in within a year. His trainings have now impact over 50,000 people in 22 different countries and more than 300 organizations. Mentor to millionaires, grammy winning artists, and best-selling authors alike, he is praised as "the next generation leader" by #1 best-selling author Jack Canfield and regarded as "unstoppable" by the President of Massively Human Leadership, Kathleen Seeley.
Zander's passion to drive the next generation of leaders to shake this world up is creating a movement and he won't stop until the job is done.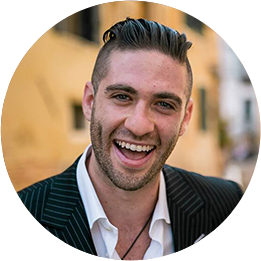 Jason Capital
Jason Capital, the best-selling author of the book High Status, recognized as a top 100 entrepreneur by the White House, and the only entrepreneur to sell $1,000,000 a year in five different industries before the age of 30, isn't just an expert, he is the preeminent expert on creating "laptop income" and escaping the rate race.
At the age of 23, he went from broke and living in his parent's basement to a millionaire in only 9 months and, today, he runs an 8-figure business helping people all over the world develop the high income skills they need to live a life of freedom and success.
He's acted as coach and consultant to Fortune 500 executives, professional athletes, Navy SEAL's, best-selling authors and Hollywood actors. He's a guest contributor to Forbes, and has been featured in TIME, CNBC, Entrepreneur and Money Magazine.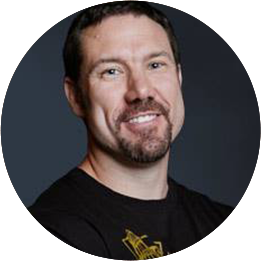 Martin Rooney
Martin Rooney is the founder of Training For Warriors. An internationally recognized trainer, speaker, author and pioneer of strength and conditioning, Martin has been the martial arts consultant to the NY Giants and the NY Jets and a coach on the IFL World Team Champion New York Pitbulls.
Martin has lectured about TFW for the American College of Sports Medicine, the College Strength and Conditioning Coaches Association, the National Strength and Conditioning Association, the UK Strength and Conditioning Association, the Finnish Coaches Association, American Fitness Professionals and Associates, Perform Better and has been commissioned by Nike to run speed testing camps at a number of major universities. Martin has also presented for numerous companies on leadership and teamwork including Fortune 500 companies such as Marriot International and Hasbro.
Martin and the TFW system has been featured on ESPN, ESPN2, Spike TV, Sports New York, Fox Sports Net, Fox Fight Game, the NFL Network, HDnet, NBC.com, Bodybuilding.com, tmuscle.com and in the New York Times, Men's Health, Men's Fitness, Men's Journal, Muscle and Fitness, The Sporting News, Stack Magazine, FIGHT!, Fight Sport, Fighters Only, Grappling and Sports Illustrated for Kids.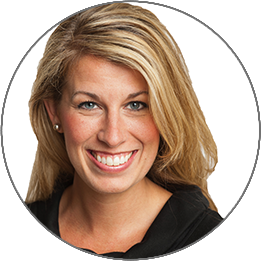 Keri Shull
Keri Shull grew from a real estate solopreneur to one of America's most successful real estate agents, according to REAL Trends and The Wall Street Journal.
Keri has scaled multiple businesses including The Keri Shull Team, with over 80 members and counting; DKA Development; and the HyperFast Agent coaching platform and academy, which teaches real estate agents everywhere how to grow and scale their real estate businesses.
Keri is a frequent public speaker who enjoys coaching others to create and grow businesses that empower them to live their best lives. She is also a mother of 3 kids 4 and under!
Create Your Perfect Life With
Relentless Action Towards Your 10X Goals
The Perfect Life Retreat will change your future as you know it&mdsah;how you think, how you feel, and how you act.
It will also change what your business looks like, the money that is in your bank account, the car you drive, and the house you live in. Everything.
Not only for next year, but for every year to come. I want to help you the same way I helped my other high achieving clients in the past.
Like Vince Del Monte, who earned $184,500 in one weekend.
Or Jay Jablonski, who booked a new show on FOX which was the most prominent role of his career.
Or Matt Del Negro, who finished the first draft of his screenplay which was a lifelong dream.
Or Isabel De Los Rios, who helped her as both a parent and an entrepreneur: "Craig, I am truly grateful for your work. It has not only changed my life, but the lives of my children as well."
Not only is she able to get more work done, but she gets to spend more time with her family.
Russell Brunson, ClickFunnels CEO and founder, is also a Retreat success story. He says he now gets more work done in 2 hours than he used to get done in 8 hours.
I want you to show you how to crack the code like these high-performers did. Why? Because you deserve it.
If you come to The Perfect Life Retreat, you will walk away with the clarity and confidence you need to reach your 10X goals.
If you want to build unstoppable momentum and make these next 12 months the best ever, this is the ONE event you MUST attend.
You'll be FIRED up with unstoppable, relentless, and laser-focused clarity to dominate your life.
You'll defeat the mental demons that hold you back by overcoming self doubt, money issues, and fear.
Grab your ticket to The Perfect Life Retreat today and go home with a tactical blueprint to double your business in 12 months or less.
Can't wait to see you there,
Craig Ballantyne