Dear Entrepreneur,
You've read success book after success book. Listened to countless podcasts. Watched all the best YouTube videos.
And they do their job... of entertaining and distracting you for an hour.
But these always leave you wanting something more substantial, real, practical, and tactical.
Why is that?
Hint: all of that entertainment ignores the 5 Power Skills.
I'll talk more about those in a minute, but here's what's important right now:
If you've tried solution after solution and program after program... and you still feel like something's still missing from your life...
It's not your fault. You just can't get the output you want when you're using that fluffy, "empty-calorie" entertainment as the input.
Maybe you've even found yourself saying things like this:
I wish I knew how to schedule my day so I could focus on breakthroughs instead of feeling "busy" all week long.
There has to be a way to stop working so much and have more time to do what I want—like travel the world with my partner, or actually be there for my kids as they grow up—instead of just being run off my feet all the time.
I'm making good money but I'm still not happy or satisfied.
I have so many incredible opportunities competing for my time, but I can't do them all. If only I had someone to help me choose what's important and what's not.
I'm so stressed out and overwhelmed. I just want to be able to enjoy life and get some time to myself.
If so, then take heart...
Because I've got exciting, life-changing news.
"If you're an entrepreneur seeking clarity, needing an action plan, or just trying to scale your business, I recommend the Perfect Life Retreat."
Daniel Lizalde
Dropping Diamonds Creator
Discover What Truly "Moves The Needle..."
And Lay The Groundwork For Massive Success In Your Business and Life
Here's the thing—
Those gurus on YouTube who scream at you about how your just not hustling hard enough...
Or the ones on Instagram taking pictures in front of fancy sports cars...
(Never mind that they're just renting the Lambo by the hour.)
Here's what those slick talkers aren't telling you.
You don't have to hustle to the point where you can't breathe.
Your life doesn't have to be a hamster wheel...
Or a rollercoaster...
Or whatever other phrases you want to use to describe that out-of-control feeling that's drowning you right now.
Things can get better—and they will.
Push Pause On Your Hectic Life For Just Two Days... And I'll Show You How To "Level Up" Everything You Do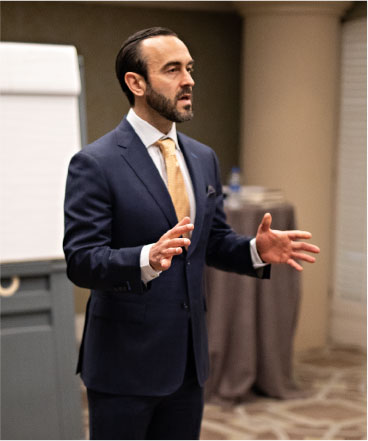 I'm Craig Ballantyne. I'm the author of The Perfect Day Formula, and the new Wall Street Journal best-selling book, Unstoppable.
I'm also the owner of the popular success newsletter Early to Rise, as well as three other 7-figure businesses.
But I wasn't always a high-achiever.
Today I'm known as The Millionaire Maker and The Godfather by my coaching clients, but I started my entrepreneur journey as a broke farm boy.
I was introverted and socially anxious—and I knew NOTHING about business.
I just wanted to have the life I'd always dreamed of.
So I got over my shyness and I worked and worked and worked and worked.
And then when I started to finally see some success?
But I self-sabotaged—over and over again—because I'd never been taught the right things to do...
Meaning I had to work another 10 times harder than I should have had to, just to stay in the same place.
But the good thing about those years of in-the-trenches blood, sweat and tears? I discovered what TRULY "moves the needle" and leads to massive success for entrepreneurs.
And since then I've dedicated my life to sharing that knowledge with entrepreneurs like you—and empowering them to improve in every area of their lives.
That quest led me to create...
The Perfect Life Retreat—an epic event that will forever change the way you approach both your business and your life.
Over the course of two action-packed days, you'll join a room full of 500 other high-performers engaged in 10X thinking and action....
And you'll learn the 5 Power Skills that will help you destroy what's been holding you back—once and for all.
When You Master These 5 Power Skills, You'll Be Virtually Unstoppable
My proven—and precise—Power Skills have helped hundreds of my clients achieve extraordinary results in all different areas of their lives.
And when you join us at the Perfect Life Retreat, you'll learn them for yourself.
1. Profitable Power Speaking: Boost Sales, Attract Followers Like A Magnet, And Compel Any Audience of Any Size To Hang On Your Every Word
The ability to speak like the superstars is the ultimate asset.
Videos. Leadership meetings. On-stage sales. Podcasts. Even family and relationship conversations—power speaking makes all of them more effective.
Guest expert and $40-million-man Jason Capital has dominated multiple niche markets with his speaking skills. At Perfect Life Retreat he'll download his decade of experience as a power speaker and show you how to receive standing ovations from a crowd of hundreds, sell thousands of dollars daily through social media, or get your point across any time it really matters.
Power speaking is the premier 21st-century lead generation tool... Which means Jason will be a game-changer for you.
2. Sales Persuasion for the New Economy: Unlock The 21st-Century Difference-Maker That Will Leave Your Competition In The Dust And Virtually Give You "A Licence To Print Money"
Let's face it, the world has changed dramatically in the 12+ years since Facebook and YouTube "took over" the Internet... And the authoritarian, "blustery" sales approach of the 70s and 80s no longer works today.
That's why we'll have two experts, Sharran Srivatsaa and Zander Fryer, bringing their unique and diverse approaches to sales training. They'll not only put more money in your pocket—they'll put more value in the lives of your customers.
Sharran and Zander are two of the biggest influences in my life—and they have helped me go from shy, timid, scaredy-cat "salesman" to professional "sales whisperer" who closes over 80% of my calls "without even trying." Now they'll help you do the same.
3. Relentless Effectiveness: Move Beyond Time Management And Master "Time Ownership"—Then Get More Done In A Day Than Some People Accomplish In A Week
What truly powers your ability to achieve? Not productivity. Not efficiency. Effectiveness is what matters.
Million-dollar entrepreneurs couldn't care less what time you get up, what morning ritual you follow, how many podcasts you consume at 2X speed, or what you do in your 4-minute workout... Real business owners care about one thing only: results. And if your productivity and efficiency techniques aren't producing results, they're doing you harm.
That's why I'm going to a deep dive into what time ownership techniques truly work and which ones don't—so you can go home and get more results than you've ever known.
This 7-figure lifestyle system is based on my work with over 11,000 entrepreneurs in the past 20 years. It's helped busy moms build 8-figure empires with fewer than 6 hours per day. It's helped former teachers grow $100 million businesses in the comfort of their own home, without missing a dance recital or daddy-daughter date. And it will help you do what you want, when you want, how you want.
4. World-Class Culture-Building: Leverage The Little-Known Secret That Apple and Amazon Used To Build The World's First Trillion-Dollar Businesses
The culture you share with your clients and customers and promote within your team has never, ever been more important. Gone is the top-down "bossy" approach, and in its place is something completely different.
Leadership is the #1 solution for your business... but when it's poor leadership is also the #1 cause of your personal and professional problems.
That's why I've brought in Bedros Keuilian to help you fix your foundation and build a core culture that can service a team of 5 or a team of 500. You'll also get an absolutely explosive culture building session from legendary inspirational speaker Martin Rooney. (You've never seen anything like Martin's new presentation before, I promise.)
5. Million-Dollar Networking: Roll Up Your Sleeves With The Movers And Shakers That Will Explode Your Profitability, Skyrocket Your Sales, and Increase the Value of Your Network Tenfold
I've saved the best for last.
Even though all of our speakers and sessions will blow your mind, nothing is as powerful as the connections you'll make and the mentoring you'll get at our evening roundtable expert and networking meeting.
Your network is your net worth, and the friends you make over these two days could put tens of thousands—if not millions—of dollars into your pockets in the future.
"Making money with friends" is how I've built my empires, and at Perfect Life Retreat you'll learn there has never been a better or easier way to grow your business.
But remember—networking with the "smartest minds in the room" is only the icing on the cake...
Because when you attend the Perfect Life Retreat, you'll learn every one of the other Power Skills—and a whole lot more.
"I believe that your net worth is determined by your network, and one of the biggest things that Craig does is bring so many new people together that can help you explode your business. Not to mention the speakers are absolutely out of this world. It was just so great to fly down, be away from work and family, and really spend two days focusing on my business. Thank you so much, Craig, for an amazing event."
Joe Arko
Author, Business Coach, and Personal Trainer
Imagine What You Could Accomplish If You Weren't Struggling With "The Wrong Things"
What could you achieve if you suddenly had the power to make anything happen?
No matter whether you want to
Earn 6 figures (or 7—or 8!)
Reconnect with your family...
I can help you get you there.
For just one example, look to my friend and client Bedros Keuilian.
Bedros is the founder of America's fastest-growing fitness franchise, Fit Body Boot Camp.
He once worked so much that he slept only 4 hours a night and experienced nearly-constant anxiety attacks. Now he finishes off his to-do list before noon—and goes home to his family at 4 pm.
Or how about Joe Polish, founder of the Genius Network?
My techniques helped Joe focus on what's essential for him, doubling his business and 10Xing his impact on the world. All while freeing up more personal time so that he could find the love of his life.
Shanda Sumpter is another one of my clients. She helps thousands of women build 6-figure businesses.
When we started working together, she was heartbroken because she didn't have the time she wanted to spend with her 4-year old son.
After just one session with me, she discovered how to work hours less every week so she could make time for her boy—and still take her coaching business to another level.
Maybe you think these stories sound extraordinary, but know this...
They're not flukes. Results like are common with my clients.
The best part?
None of these people had to learn anything truly special. They didn't do anything physically demanding, or mentally taxing.
All they did...
Was master the 5 Power Skills they needed to finally make the difference.
The same Power Skills I want to share with you at the Perfect Life Retreat.
"Before the Perfect Life Retreat things seemed impossible. Meeting so many high performers showed me success IS possible. I see a clear path to success in my business whereas before the retreat I was stuck in old ways of client attraction. I left the Retreat with more confidence and clarity."
Blake Linklater
Financial Advisor, The Linklater Group
For People Who Are "In The Know," The Perfect Life Retreat Is The
Most Anticipated

Event Of The Year

Attending a "typical" two-day event is like drinking water from a fire hose. Presenters try to shove everything they know down your throat until you choke.

That's why the Perfect Life Retreat offers tactical, life-changing content—not just theoretical strategies, or fluffy motivation, or generic garbage.

No fire hoses here... Just actionable, "use this tomorrow" tips, tricks, and techniques.

Maybe you've already read one of my books or attended my Perfect Day Workshop. If so, you consider them a hint of what to expect.

But whether you have or you haven't, I can promise you this—you've never been a part of anything like the Perfect Day Retreat.

Yes, you'll leave fired up—motivated and ready to take on the world.

But, more importantly, you'll also have the step-by-step blueprint you need—backed by the 5 Power Skills—to shake off what's been weighing you down and start living to your full potential.

You will find the source of the friction that's slowing you down, and create a powerful action plan to eliminate it...

Freeing you up to reach your most ambitious 10X goals.

This "success in a box" format is why the Perfect Life Retreat sells out every year—

And why you need to act now to join us if you're serious about doubling your tripling your business impact in the next 12 months.

"What I really walked away with was how to actually optimize my time and get things done—yet have a lot of free time to do the things that I want to do. I wasn't creating the life I want. I was getting stuck into working a lot of odd hours. But now I'm actually really able to enjoy my life. I highly recommend this retreat to anybody that's looking to grow and wants to really start understanding themselves and become a better version of themselves."
Kaivan Dave
Staying Uncomfortable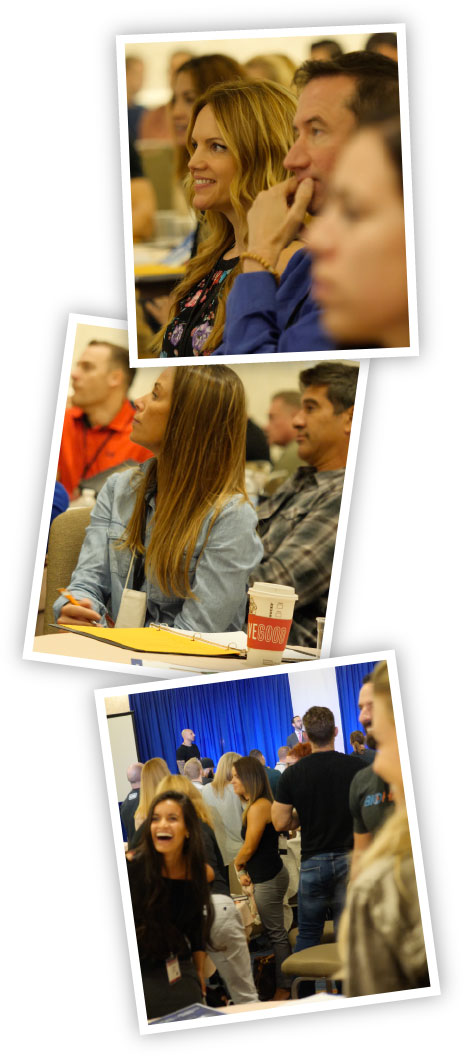 JOIN US AT THE PERFECT LIFE RETREAT!
PLUS.. Bring A Guest For FREE
Learn From World Class Entrepreneurs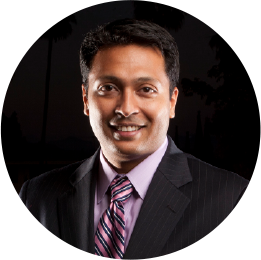 Sharran Srivatsaa
An eminently successful serial entrepreneur, sought-after speaker, and widely respected real estate mogul, Sharran has been a featured expert in The Wall Street Journal, Forbes, The Huffington Post, and SUCCESS magazine for his thought leadership, investment advice, and business acumen.
Sharran's background is one of quintessential entrepreneurial success. A veteran of Goldman Sachs and Credit Suisse, he was instrumental in the development of international resort properties, including several in The Ritz-Carlton family, and has parlayed his extensive financial knowledge into consulting work with technology companies like Lightera and Obopay.
In his most recent success chapter, Sharran led commercial real estate company Teles Properties to 10-fold growth over five years, earning the company a prime spot on Inc.'s Top 500 Fastest Growing Companies list four years in a row.
Currently, Sharran is an active member of Joe Polish's Genius Network, a high-level marketing mastermind group, and serves as a board member of several up-and-coming finance and technology companies.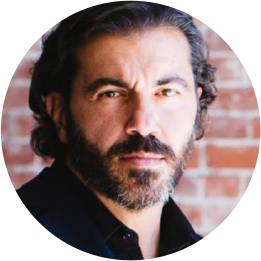 Bedros Keuilian
Bedros Keuilian boasts a true rags-to-riches story. A self-made entrepreneur, Bedros escaped communism, came to the U.S., and ate out of dumpsters before going on to build multi-million-dollar-generating global brands and businesses. In fact, he has been called the "hidden genius" behind many of the most successful brands, businesses, authors, and experts across multiple industries.
Bedros is the founder and CEO of Fit Body Boot Camp International, one of the fastest-growing fitness franchise brands worldwide. He is also the creator of the 100k Platinum Group—an elite-level coaching program that serves high-performance entrepreneurs, thought leaders, consultants, and authors.
Bedros has been featured in many major media outlets, such as The Wall Street Journal, ABC, Fox, NBC, CBS, The New York Times, and Entrepreneur magazine. He also boasts a weekly podcast, Empire Podcast Show, where he shares his empire-building insights with co-host Craig Ballantyne.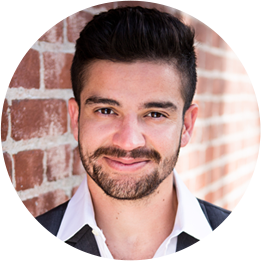 Zander Fryer
Zander Fryer, best-selling author, internationally-renowned speaker, and world traveler, is more than just a corporate dropout. After quitting his successful corporate career at age 27, Zander launched his company Sh*t You Don't Learn in College to inspire and empower entrepreneurs to build successful businesses while adding value to the world.
He built his coaching company to 6-figures in 3 months and 7-figures in within a year. His trainings have now impact over 50,000 people in 22 different countries and more than 300 organizations. Mentor to millionaires, grammy winning artists, and best-selling authors alike, he is praised as "the next generation leader" by #1 best-selling author Jack Canfield and regarded as "unstoppable" by the President of Massively Human Leadership, Kathleen Seeley.
Zander's passion to drive the next generation of leaders to shake this world up is creating a movement and he won't stop until the job is done.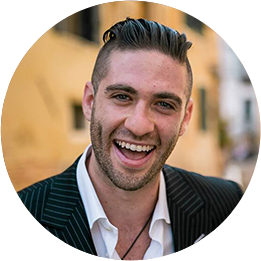 Jason Capital
Jason Capital, the best-selling author of the book High Status, recognized as a top 100 entrepreneur by the White House, and the only entrepreneur to sell $1,000,000 a year in five different industries before the age of 30, isn't just an expert, he is the preeminent expert on creating "laptop income" and escaping the rate race.
At the age of 23, he went from broke and living in his parent's basement to a millionaire in only 9 months and, today, he runs an 8-figure business helping people all over the world develop the high income skills they need to live a life of freedom and success.
He's acted as coach and consultant to Fortune 500 executives, professional athletes, Navy SEAL's, best-selling authors and Hollywood actors. He's a guest contributor to Forbes, and has been featured in TIME, CNBC, Entrepreneur and Money Magazine.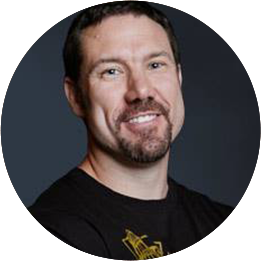 Martin Rooney
Martin Rooney is the founder of Training For Warriors. An internationally recognized trainer, speaker, author and pioneer of strength and conditioning, Martin has been the martial arts consultant to the NY Giants and the NY Jets and a coach on the IFL World Team Champion New York Pitbulls.
Martin has lectured about TFW for the American College of Sports Medicine, the College Strength and Conditioning Coaches Association, the National Strength and Conditioning Association, the UK Strength and Conditioning Association, the Finnish Coaches Association, American Fitness Professionals and Associates, Perform Better and has been commissioned by Nike to run speed testing camps at a number of major universities. Martin has also presented for numerous companies on leadership and teamwork including Fortune 500 companies such as Marriot International and Hasbro.
Martin and the TFW system has been featured on ESPN, ESPN2, Spike TV, Sports New York, Fox Sports Net, Fox Fight Game, the NFL Network, HDnet, NBC.com, Bodybuilding.com, tmuscle.com and in the New York Times, Men's Health, Men's Fitness, Men's Journal, Muscle and Fitness, The Sporting News, Stack Magazine, FIGHT!, Fight Sport, Fighters Only, Grappling and Sports Illustrated for Kids.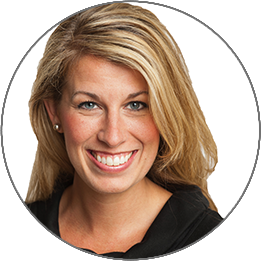 Keri Shull
Keri Shull grew from a real estate solopreneur to one of America's most successful real estate agents, according to REAL Trends and The Wall Street Journal.
Keri has scaled multiple businesses including The Keri Shull Team, with over 80 members and counting; DKA Development; and the HyperFast Agent coaching platform and academy, which teaches real estate agents everywhere how to grow and scale their real estate businesses.
Keri is a frequent public speaker who enjoys coaching others to create and grow businesses that empower them to live their best lives. She is also a mother of 3 kids 4 and under!
Get Your Ticket
PLUS.. Bring A Guest For FREE
Come With Us To San Diego, November 8-9, 2019, And Soak Up The Best That These World-Class Entrepreneurs Have To Share... Then Get Plugged Into Their Million-Dollar Networks
"Besides the amazing next-level connections I made—and I made a ton of them—I learned how to add 10x value instead of discounting the price when you are selling services or products. I'm super glad I attended the event and I'll definitely be back next year."
Luis Ryan Diaz
Podcast Domination
JOIN US AT THE PERFECT LIFE RETREAT!
PLUS.. Bring A Guest For FREE